VIP @BoundCon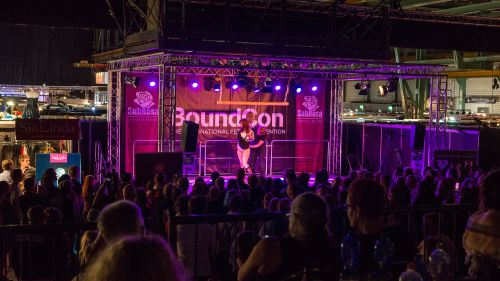 Being a VIP at BoundCon means access to the large VIP area with opportunities to enjoy and experience.
In the middle of the VIP area is a large bondage and play area. The memories of past beautiful bondage, tingling spanking sessions and many other exciting activities still make many people smile with satisfaction or even more. This year, too, nothing stands in the way of further new experiences at this venue for the VIPs of BoundCon. The events there are probably unforgettable, but cannot be seen everywhere, because photography is prohibited in the VIP area.
You will also find an extensive and rich buffet for every taste. Of course, vegetarians and vegans are also catered for in the selection of dishes. Soft drinks, wine and beer are also available, as well as desserts and coffee! Many of the dishes are lovingly prepared in-house.
Our gastro crew works with passion and diligence for you - in the spirit of BoundCon
The VIP area is elevated and offers a direct view of the Main Stage. As a BoundCon VIP, you won't miss any of the top performances!
Be there as a VIP! ... and get your ticket today!
---