Keuschwerk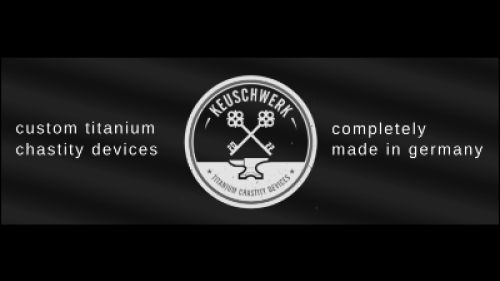 Everything has its time - and its history! To live closed is a passion. A large part of it comes from the cage that you wear. That's why you want something that fits you completely. Your demands and ideas are as unique as you are. Only a cage made exclusively for you according to your wishes will be able to really satisfy you and your mistress.
Titanium is the decisive key for us. This mystical material is otherwise only used where all other materials reach their limits. Aviation, aerospace, formula 1, medical technology. The lightness of a cage made of titanium gives it an incomparable comfort that cannot be compared to anything else. Its strength allows filigree constructions, which guarantee you the necessary hygiene.
The look of a cage made of metal is an immovable statement.
That is exactly why KEUSCHWERK creates such small works of art.
---