Effecteve Verlag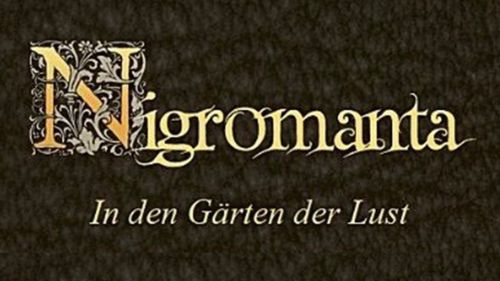 NIGROMANTA - In the Gardens of Lust. A fantastic tale
A modern fairy tale & photo book for adults by Seremush, illustrated with 106 pages of color glossy pictures. Magical realism, fantasy and eroticism, spiced with pleasure pain and fetish lust, without serving BDSM clichés.
Author: Seremush | Photography: Fetish Fairytales
CONTENT:

Tom and Samira live in a romantic but very bizarre relationship until the magician Ra tries to take possession of Samira as a slave. Brute force is not Ra's style, so he drives the two of them into fantastic, but also dangerous adventures. They travel to the Otherworlds, encounter abysses of passion, and face temptations in the realm of sensual pleasure. With the help of the wise "Uncle Solomon", will they resist the intrigues of Ra?


PRODUCT INFO:

ISBN 978-3-938488-19-5 | 39.00 EUR (GER)
21 cm x 28 cm | 368 pages, including 106 pages of color glossy pictures
printed on wood-free picture printing
---