DUNGORIUM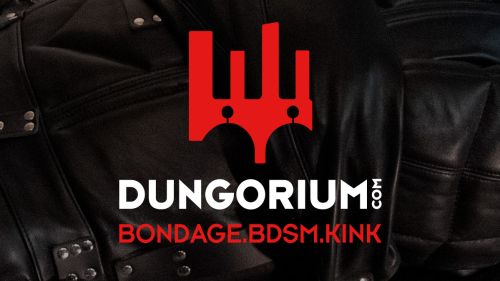 Dungorium - Bondage.BDSM.Kink - Special toys made of metal, leather and neoprene.
Visit our booth at Boundcon and try our furniture live at SubRosaDictum Party / Kesselhaus.
With Dungotube, our bondage system, we produce metal cages, bondage chairs, trestles and other furniture in different sizes and designs. On request we are happy to manufacture any kind of chair, cage, trestle, bondage frame, pillory or bondage tower.
Different handcuffs, ankle cuffs, neck cuffs and masks are made individually for Dungorium. A challenge are the extra heavy neck irons, hand irons and leg irons up to 24 kg. Our slave neck chain is available in many thicknesses and with different locks. For fixation we offer leather straps and quick cuffs in many sizes.
Dungorium sells at Boundcon or online, orders can also be picked up on request at our warehouse in Munich.
---