T-McGun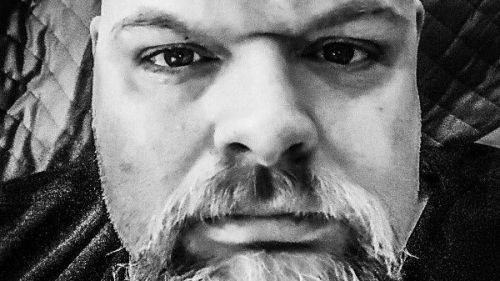 Already in early youth T-McGun playfully tied up the other children with all kinds of materials. There were no workshops, no bondage schools and no bondage movies yet. So he taught himself how to tie up and over the years he has developed his skills.
He is attracted by the idea of gaining complete control over his opponent. He achieves his goal by hard bondage with various materials, breath control or simply with his huge hands. The big and lovely cuddly bear doesn't do anything to the girls as long as they do what he wants. Otherwise you could get ready for some nasty mean things. You have to experience him for real, words don't do him justice.
Since nearly 15 years he runs the BTR (Bondage Treff Ruhrgebiet) in Dortmund.