Sasori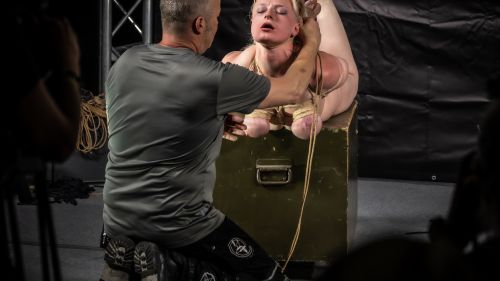 Sasori is the Swiss answer in the field of super-tight and extreme bondage. Not for nothing he is considered one of the best and most extreme western riggers in Europe. His own style he developed inspired PD of Insex and Eric Cain but alone often by application on his partner Minuit.
In his bondage he builds with preference nose hooks, nasty gags, clamps and all sorts of little nasty nasties with and passionately likes to use whips and electricity. The connoisseur and connoisseur of the hard side of bondage are familiar with his videos and photos on MinuitSasori.com and other sites. In the past years he convinced with his bondage arts at the BoundCon and
makes the custom shootings and escape contests a thrilling experience. So it's not surprising that not only his partner Minuit gets caught in his ropes, but more and more international guests let themselves be tied up by Sasori.
---