Matthias T.J. Grimme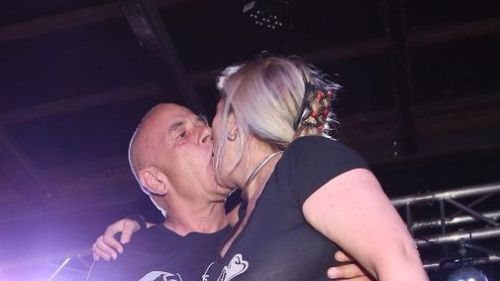 Matthias T.J. Grimme from Hamburg hardly needs an introduction. For over 25 years he has given workshops throughout the German-speaking world and from St. Petersburg to Barcelona. His own style, the "Hamburg School" developed from various influences of the Japanese masters Randa Mai, Akechi Denki, Chiba Sensei, Yukimura Haruki, Osada Steve and his own interpretation and further developments.
He is probably known to most as the author of two standard works for beginners and advanced students: the "SM Handbook" and the "Bondage Handbook", but also for "Japan Bondage". He is co-founder of Charon Publishing, which publishes his and other books in addition to "Schlagzeilen" (since 1988). In his store on Schlagzeilen.com (but also directly on site on St. Pauli) he sells, in addition to his own publishing assortment, everything that makes the heart of BDSM people happy: books, toys, ropes, etc.. But his books are also available everywhere in well-stocked BDSM specialty stores. Accordingly, he was honored at BoundCon 2017 in Munich for his services with the "Lifetime Award".
On stage, Nicole (Ropecat) and Matthias each give straightforward, no-frills performances that bring the audience closer to their shared love of rope and each other. This mix of honest emotion and the playfully crude to the grossly sadomasochistic is the reason for the popularity of their shows.
---
Performances
Fr. 09.06.2023
15:30 - 16:00
Main Stage