Gorgonack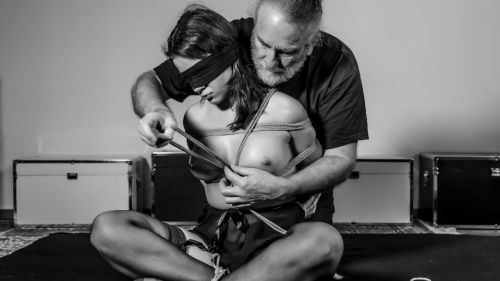 Gorgonack is a photographer who likes to capture the mood of Shibari and trigger emotions with his pictures.
He first came in touch with the Shibari scene 10 years ago through sports, event and nude photography and since then he can be found regularly in darkrooms, at fetish parties and bondage meetings in Central Europe. Gorgonack is a regular photographer at Boundcon. He loves the energy and artistry presented by the international riggers and their models.
In the studio, Gorgonack photographically implements his own ideas about Shibari. But he also likes to watch other riggers and tries to capture the interaction between the actors with his camera. (hence the former name: "IWatch")
Gorgonack documents the most diverse fetish areas and introduces photographers to the world of BDSM at his workshops.
Motto: A Shibari photograph that does not convey emotions is useless.
---