Goldie Sunshine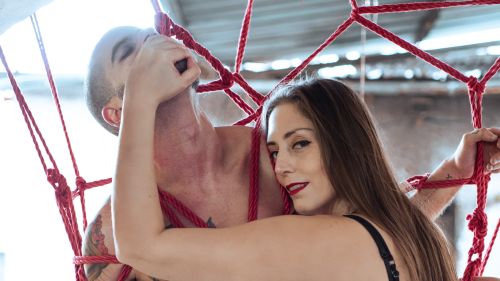 Goldie Sunshine is a Pro-Dominatrix and a Shibari Artist. She discovered her love for ropes as a model in 2015. In the first two years she performed as a model and self-suspension.

In 2017 she also became a rigger and her rigging style can be described as a mix of Shibari and more contemporary Western style. She mostly uses Jute 6mm rope for her rigging.
In addition, she has been performing, teaching and participating in events and bondage festivals in several cities around the world, Mostly in Europe and Israel.

"When I was 28 years old, I discovered the BDSM world and I was fascinated by it. Ever since then I've explored different roles and had many interesting experiences."

Her 4 mottos in life are:
1. Be yourself.
2. Learn from everyone - follow no one.
3. Just do it.
4. Walk the talk.


---
---
Performances
Fr. 09.06.2023
21:30 - 22:00
Main Stage
---
Workshops
10.06.2023
15:30 - 17:30
Tying male bodys
120 Minuten