FRANKY- MR. SAKURA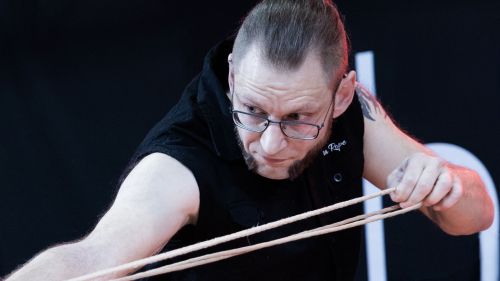 FRANKY- MR. SAKURA:
What started as an ember quickly became a seething fire....
Franky, aka Mr. SAKURA describes himself as a reserved, calm and emphatic person. He treats the world of ropes with respect, but when he is let loose ... his sadistic demanding side comes out.
So he likes the comparison that Shibari and Kinbaku are inspired by the spirit of bonsai aesthetics. In order to bring out the true beauty, he restricts his model's freedom of movement - as he does with his small bonsai collection. The creator is now no longer God. He is the gardener and the little tree is subjected to his will, ready to unfold completely in his hands and ropes. His knowledge of manipulating the body from years of martial arts experience serves him well.
Sakura = cherry blossom
Just as in Japanese the cherry blossom stands for beauty, departure and transience, these symbols are synonymous with the bondage of Mr. and Mrs. Sakura Rope
- Beauty = each bondage brings an everlasting beauty to bloom
- Departure = towards oneself, one's counterpart and in the depth of interaction
- Transience = to push aside the striving for control, guided by the feelings and energies
In addition, the cherry blossom also holds a familial symbol for you.
Together Mel & Franky as Sakura Rope expand the diversity of the Shibari scene in southern Germany. Together they give workshops and organise bondage meetings as well as workshops with well-known scene stars.
---