Delona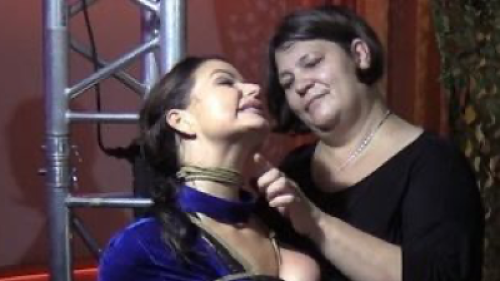 Delona was born in Brasov, the heart of Transylvania. She feels more comfortable in the shade than in the blazing sunshine. Some call her a soul vampire, she tames bitches and slays dragons. As a martial artist (black belt 3rd Dan), she came into contact with Hojojutsu.
Then, 25 years ago, she had the honor of being accepted as Sensei Yumao's second and last student. Sensei Yumao passed on his knowledge of Japanese bondage to her and his teachings she follows to this day.
Later she also discovered Western bondage. A Boundcon veteran for over 11 years, she is responsible for the Escape Challenge stage at Boundcon.
You can find her there around the clock.
Translated with www.DeepL.com/Translator (free version)