Antje Nikola Mönning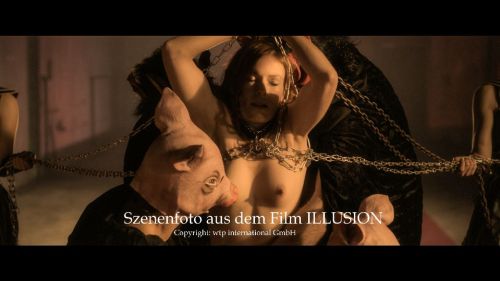 Actress Antje Nikola Mönning has been campaigning for a natural approach to nudity and sexuality in feature films, music videos, satirical clips and blog posts since she outed herself in 2009 as Germany's probably first self-confessed exhibitionist in the feature film "Engel mit schmutzigen Flügeln" (wtp international film).
Since she had previously played a nun in the popular ARD series "Um Himmels Willen", she was given the title "nude nun" by the tabloid press.
As part of the wtp collective, she is one of the filmmakers who created a true BDSM film classic with the cult film "24/7-The Passion of Life". For her provocative BDSM film scene in the film Illusion (wtp international film), she was named "Film Hero of the Day" by the Süddeutsche Zeitung in 2014. At Boundcon, she will read from her book with the working title so far "Not normal" is quite normal (publication date: end of April 2023) true stories from the lives of BDSMers, people with a fetish and other sexual inclinations. In the book, she not only tells about her own path to a self-determined and free sexuality, but also the stories of many other people who all try in their own unique way to live out their sexuality contentedly and in harmony with other people.
To this end, Antje Nikola Mönning has dived deep into the world of sexuality: she has accompanied people who practice BDSM, swing, have a fetish, live in an open relationship, and talked to sex workers, fetish models, porn actors, cam girls, cross-dressers, trans people and people from the asexual spectrum. And one thing is certain for them: "Normal" does not exist!
---
---
Performances
Fr. 09.06.2023
17:00 - 17:45
Main Stage